To Be North America's Leader in Hydraulic Cylinder Solutions
HDM Hydraulics is an ISO-certified custom manufacturer of welded body hydraulic rods and telescopic cylinders servicing the mobile industry. We are in Tonawanda, New York, and ship our product anywhere within the USA & Canada. Our full-service engineering allows us to manufacture your design, or we can create a plan that fully meets your application requirements.
HDM was founded in 1979 and was acquired by Ligon Industries, LLC, in October 2003. Ligon is a private holding company with a mission to be the supplier of choice in the OEM hydraulic cylinder markets.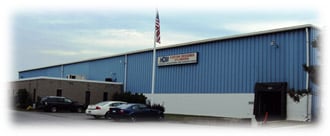 HDM employees are the heart and soul of the company. Our future depends on the skill and dedication of every person employed. Our company's continued success is the direct result of each person's initiative, professional development, and commitment to the HDM team. Through internal contributions, we achieve our corporate vision.
Our Mission
We are committed to partnering with customers so we can deliver the best hydraulic cylinder solutions by continually investing in our people, the communities where we operate, and the latest technologies.
Our Values
Our core values are the foundation on which our company is built. Those values are Responsiveness, Integrity, Caring, Reliability, and Innovativeness.
Our Passion & Power
At Ligon Hydraulics, a half-dozen factors set us apart from other hydraulic cylinder manufacturers. They include a desire to out-perform competitors; manufacturing quality cylinders entirely in the U.S.; and solid commitments to Continuous Improvement, Developing People, and Customer Service.
Bringing It All Together
Ligon is an industry leader in the engineering and manufacturing of hydraulic cylinder solutions. Our passion is to collaborate with customers to develop the most innovative and reliable products and systems. We continually focus on achieving excellence in our level of technical expertise and quality of operations.
People
Invest in people, and their careers, with the goal of increasing retention and work/life balance to industry-leading levels by 2024.
Customers
Partner with strategic customers to become their top-performing and most sustainable supplier by 2024.
Shareholders
Deliver consistent top-line and bottom-line growth by continually investing in people, customers, communities, and technologies.
Community
Become a recognized community leader by 2024 by contributing time and money to projects with local schools, charities, and special events.